WNM9619CR9A for Day 1 – Infectious Diseases 
WNM9719CR9P1 for Day 2 – Internal Medicine 
WNM9719CR9P2 for Day 2 – Pediatrics
A Message from
The Board of
What's New In Medicine
What's New in Medicine attracts health care workers from Washington, Idaho, Oregon, Montana, California and Canada.  Not only do physicians attend, but also nurses, nurse practitioners, pharmacists, and other members of the medical community.
We will meet you on September 18 and September 19, 2020 at the Three Rivers Convention Center. Register by August 6th 2020 for discounted prices! Questions? Contact Us At: [email protected] Follow us on Facebook for more
information and updates! @WhatsNewInMedicine
Comments From Our Volunteers and Attendees
Participating in What's New in Medicine (WNIM) was one of my first exposures to the field of healthcare. Since joining the team, I have enjoyed shaping the medical education available in Eastern Washington. One of my favorite aspects of the conferences was getting to know my community providers and mentoring other volunteers in the different pathways available in healthcare. I am a strong supporter of health education and continue to use the values I learned early on at WNIM while working with my patients in Intracranial Hypertension research and as a current Physician Assistant student. It has been an honor and privilege to be a volunteer on the WNIM team and I hope to be a part of medical education in my local community as a provider in the future.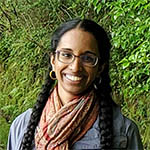 Being a part of What's New in Medicine (WNIM) has afforded me the opportunity to build relationships with healthcare professionals of all backgrounds. I am very passionate about health education and continuing to spread the knowledge of WNIM all over Eastern Washington. Throughout my time with WNIM, I have built a strong foundation of healthcare awareness for my surrounding community and plan to carry that awareness with me into the next phase of my career. Participating in this conference has allowed me to see firsthand the positive impact it has on providing for a healthier and more educated community. My goal, as a future physician, is to support that tradition by carrying forward the knowledge, values, and skills I've gained into advocating for the next generation.
Having been a part of What's New In Medicine since high school, the organization, like myself has grown over time. I started out volunteering, helping with set up and tear down, passing out programs and helping bring speakers to the venue. As I progressed, the little tidbits I learned from the talks truly helped build me to the person I am today. Whether it be the use of an antibiogram, or pathogenesis of coccidioides, the things I learned in What's New In Medicine allowed me to earn a glimpse into the world of medicine. Today, some 11 years after first taking part in What's New in Medicine, I can finally say I am now a Physician myself, undergoing a residency in Internal Medicine. The things I learned from What's New in Medicine have followed me all this time, and I can say with pride that I continue to help with the organization, and look forward to many more years of doing so.
Great feedback from last years attendees:
I Will Continue To Use 5 Wishes In My Exams And Will Continue Prudent Prescribing To My Elderly Patients
Information Regarding Nephrology, Geriatric Patients, And Oncology Are All Applicable To The Acute Care Setting In The Hospital.
I Will Have Better Information To Use To Treat My Patients With Infectious Disease. I Will Also Know Better How To Answer Their Questions About Immunizations.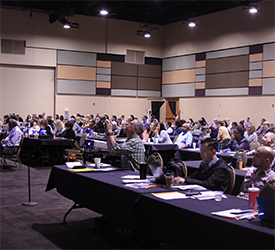 When I first volunteered for What's New In Medicine (WNIM) in 2015, I was uncertain about my career path. I was working in a restaurant as a server and was making minimum wages with my Bachelor of Science degree in Biochemistry. Then I met Dr. Jimmy Chua, and I teamed up with other volunteers for the September event. My first impression regarding the WNIM conference can only be described as astounding. WNIM has not only provided a modern learning platform for our local physicians, but also inspired many students like me, who express an interest in the health care field. WNIM gives me a purpose to pursue a higher education for myself, and the desires to become a physician to serve my community in return.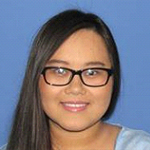 Great feedback from last years attendees:
Decrease Fears About Working With Infectious Diseases. Knowing What Diseases Our In Our Area Improves Treatment Outcomes
I Am A Pediatrician So I Appreciate The Pediatric Topics Included This Year. Excellent Review On Ecg Interpretation. I Can Read My Ecg's Better
The Presenters Are Great And Knowledgable. I Come Every Year Because Of The Speakers You Have.
The Educational Content Of The Program Is Appropriate For Family Practitioner Just Like Me.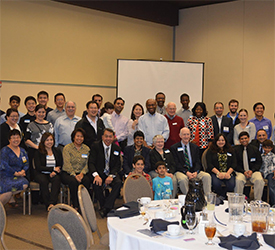 Infectious Diseases, Internal Medicine, Pediatrics Conference. Where all providers & all sectors of society go & work together.